Home
»
Budget
Budget
If you're like many teens or young adults, your idea of budgeting is if you have any money left after you pay your bills, it's time to splurge. While that can be fun, it won't get you any closer to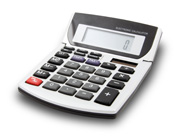 your financial goals. Whether your goals include a new TV, a better apartment, a new car or maybe even your first home—you'll have a hard time getting there without a budget.
Braving the Budget
Don't let the idea of a budget scare you. All you need to do is put your income and expenses down on paper (or computer screen) and do the math. We're here to help guide you through the process. When you use the right information, you get a realistic snapshot of your own personal financial world.
What Everyone Should Have
Before you start plugging numbers into your budget, let's take a step back and look at the five things that everyone should have in their budget:
Income

– This includes any money you get from jobs, scholarships, student loans, your parents or any other steady stream of funds coming in.


Expenses

– You can't get by these days without expenses like rent/mortgage, insurance, utilities, phone, TV/Internet, loan payments, membership fees, groceries, car payment and fuel.


Goals

– This can include saving for big picture goals like an education or a new home, or smaller ones like work clothes, a flat screen television or a vacation.


Unexpected Expenses

– These are the not-so-fun surprises in life like car repairs, dental or medical expenses, or a dropped laptop.


Debt

– A necessary evil at times, just make sure you're paying them off. But sometimes getting a loan or credit card is the only way to pay for an education, a new car or other larger ticket items you don't have the cash to purchase.

What Next?
Some of you probably already have a good idea of what numbers to put into all of the above categories. If that's you, you're ready to move on to My Budget.
If you still need to clearly define what your income and expenses are, check out our Budget Basics section and we'll walk you through the numbers.
Want to get a better grasp of your goals and possible time lines to achieve them? Our Defining Goals section can help you sort them all out.