Home
»
Earn
Earn
Well, it's here. The time to trade your backpacks for briefcases and classrooms for cubicles is here. You get to start looking for a career, not just a job.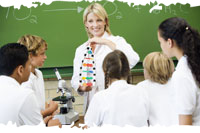 It's no secret that unemployment numbers are high these days. With more than 1.5 million people graduating from college and entering the workforce, the odds are tough. But not unbeatable.
If you get proactive, treat your job hunt as a job and are willing to think creatively while searching, then the sky can be the limit. To get you pointed in the right direction, we've gathered together some useful pointers and online resources to help. We're also here to guide you financially once you've got a steady salary coming in.
Pick one of these categories to get started: